Autodesk Fusion 360 complete course online.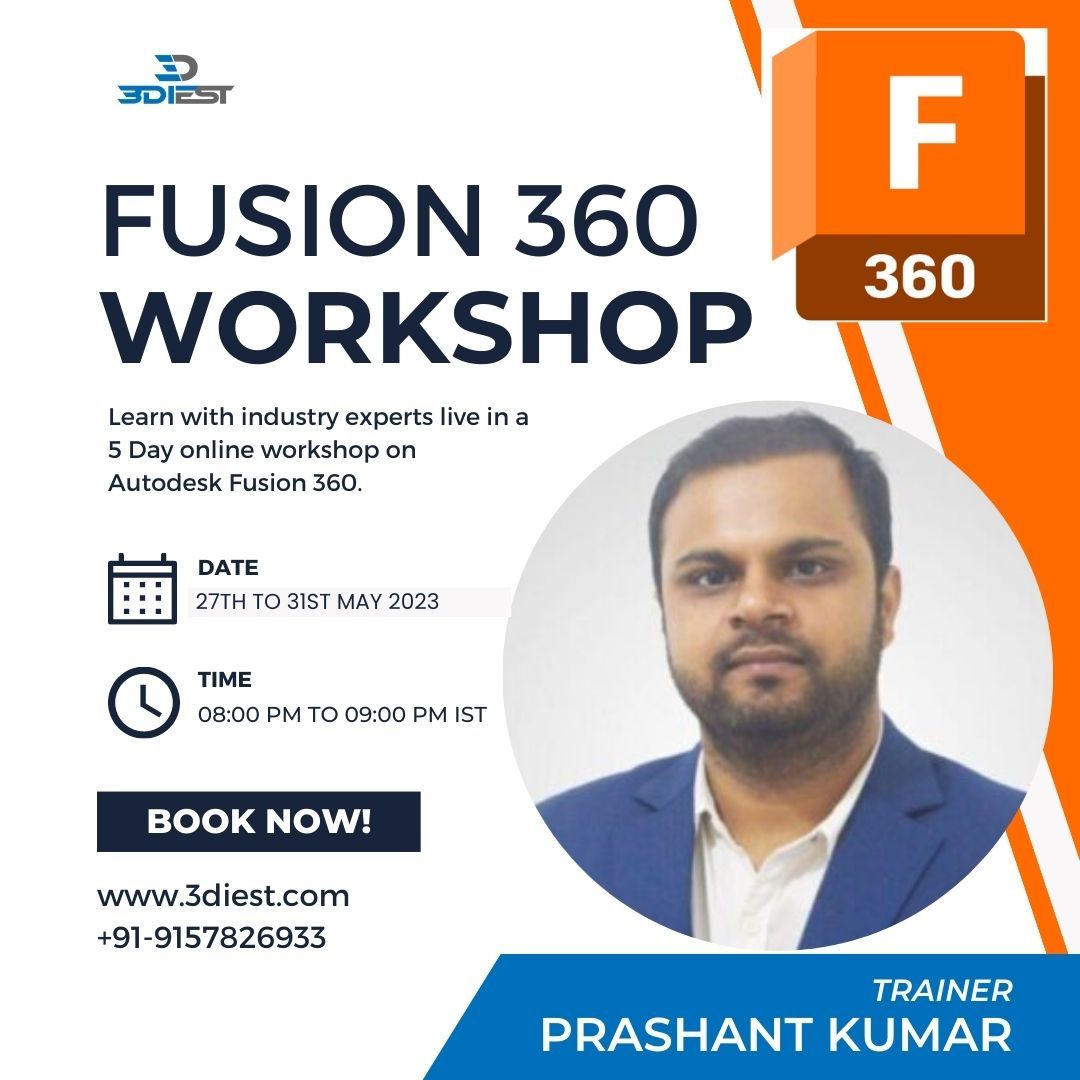 About Course
Learn Fusion 360 from industry experts in a 5-Day live Online workshop( 1 Hour each day ). In this workshop, you will learn the fundamentals of using the software for 3D modeling, sketching, and assembly design. You will gain an understanding of the user interface and navigation, and learn how to use the various tools and features of the software to create 3D models.
What Will You Learn?
Creating 2D sketches and extruding them into 3D shapes

Editing and modifying sketches and models

Applying fillets, chamfers, and other features to models

Creating components and managing them in an assembly

Using joints to connect components and create motion studies

Applying materials and textures to models

Creating images, animations, and drawings for documentation and manufacturing
Course Content
Introduction to Fusion 360 | Day 1
User Interface overview.

Set preferences

Adjust display settings

Use the marking menu

Use the Tool box
Getting started with Modeling | Day-1
Sketch basics | Day-2
Solid Modeling basics | Day-3
Mechanical assemblies fundamentals | Day-3
Introduction to Fusion 360 Drawings | Day-4
Practice exercises | Day-5
Student Ratings & Reviews
No Review Yet