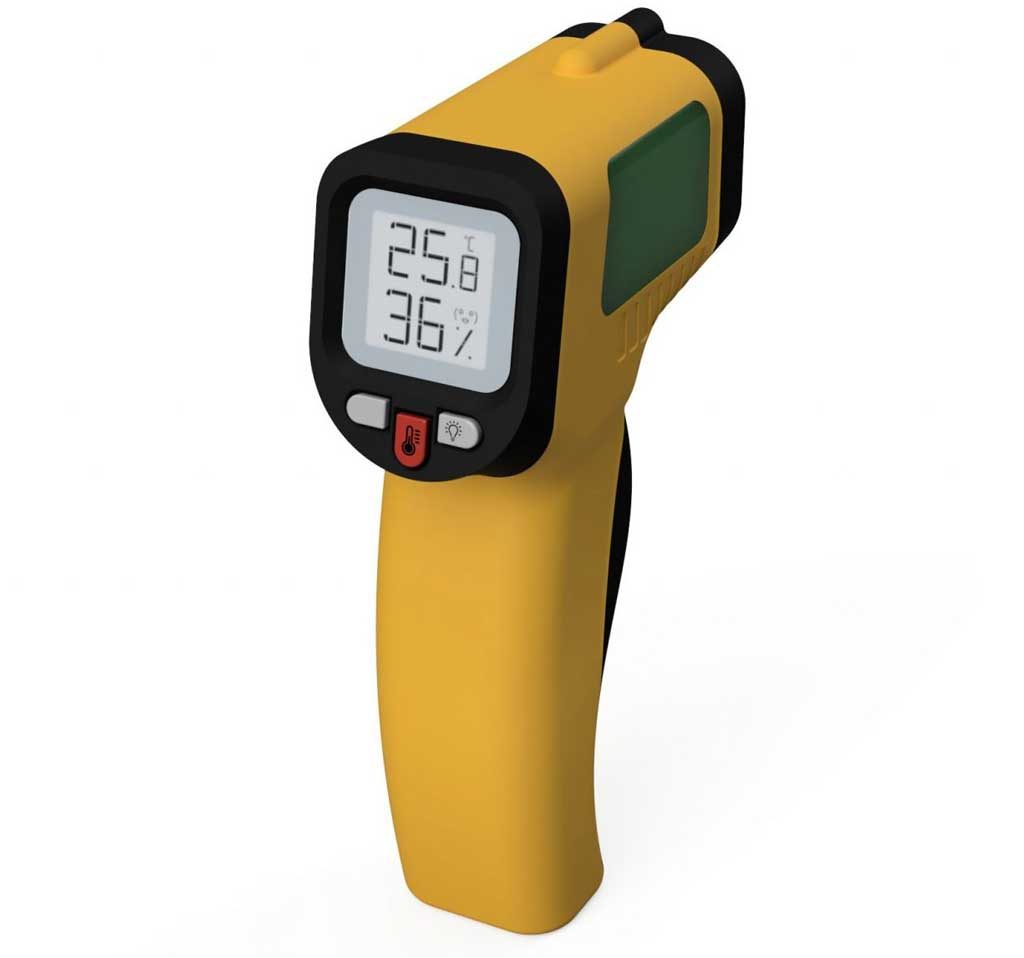 Use of Autodesk Fusion 360 to Give your ideas to reality.
Recently I had completed a 3D modeling project, a thermometer gun 3D model design using Autodesk Fusion 360.
Thermometer guns are used to detect the infected COVID-19/corona virus suspects.
I had used software called Autodesk Fusion 360.
Its a 3D modeling & product design software mostly used by CAD designers, product designers, industrial designers & tech professionals.
Since I am using this software from about 3 years now I am very much comfortable using this software to create working 3D models & design, ready for 3D printing, CNC machining, or laser cutting.
In this post, I'll give a simplified summary. This won't be a step by step guide, but hopefully, it will shed a bit of light on the process.
Click on the Below link to interact with the 3D model.
360 view of 3D model
https://a360.co/2VCfU6z Steps & requirements to get started:
Step One: Taking Reference Photos and Measurements
We will follow the first step as taking good reference photos.
There are two things to keep in mind when trying to shoot good reference photos:
Long focal length: It's important to use a lens that has a long focal length. Otherwise, the photo will be skewed by a perspective that makes things closer to the camera appear to be much larger. This kind of photo is not ideal to model against.
Varying views: Usually front, back, left side, right side, and the bottom is sufficient to create an accurate model.
These photos are then imported in the Fusion 360 as a Canvas for reference when we build the model.
The goal here is accuracy. The model must reflect the accurate proportions of the products.
Step Two: Modeling
After we have our measurements and canvas images set up, we start with a design sketch and add detail until we have an accurate representation of the product.
It's also important to remember that capture design history is active.
Also, try to minimize the commands as much possible to simplify the model and keep all sketches completely constrained.
Step Three: Appearance and Rendering
Apply necessary and correct material appearances to the 3D model for its visualization to show all the features of the product and also to feel the real lifelike visual experience.
Then we can create a high quality rendered image of our 3D model using cloud technology or local cloud rendering technology.
Moving Forward
While we found a good workflow for creating high-quality 3D models of products, the next step is to prepare it for manufacturing using different technologies like 3D printing, CNC machining, Laser cutting or some different manufacturing process.
The challenge is to model in such a way to minimize the cost and ease of manufacturing.
---
I will recommend you to try Autodesk fusion 360 and let me know your experience in the comments below!