Best available Offline & Online CAD programs
CAD software ie. Computer-Aided Design software.
Types of CAD software.
There are a number of different types of CAD software. Based on the Industry uses we are categorizing the software.
Mechanical Softwares
Architectural Softwares
Civil / Structural Softwares
Animation Softwares
Mechanical Softwares
1. AutoCAD Mechanical ( 2D and 3D )
This is basically a 2D drafting software, used by the majority of the Mechanical industry. Autodesk is a company that has designed and managing this software. This software is the first choice for most CAD designers and engineers. It has a huge online resource community. So, it's easy to get started or complete your CAD-CAM assignment using Autocad software.
You can also interact with the online community on Autodesk for any of your queries or problems.
AutoCAD is free to download and available to use for students for one year ( 1 year). In the industry, AutoCAD is one of the best & famous available online CAD programs. You can use this software to complete your AutoCAD assignment.
The latest version of AutoCAD 2021 is also launch and ready to download and use. Students and educators can download this software for free with a 1-year license. It is also available for commercial use at a very fair price.
2. Solidworks (3D)
It's a 3D Modeling and drafting software. The mechanical industry is the primary consumer of this software. This software is designed by Dassault Systèmes. Its a very strong CAD tool with a broad range of tool spaces and easy to grab user interface.
You can use this software in your tasks like Product design, industrial design, or any CAD-CAM assignment.
It is also available for students at a very nominal cost. In the 3D modeling industry, Solidworks is also one of the best available online CAD programs. You will able to do 3D designing and complete your CAD drawing assignments.

It is also having a big resource community on Social media platforms like youtube, Facebook, etc. It is also having a huge library to make your task easier.
You can also find lots of tutorials paid as well as free on online learning resources like Udemy, Coursera, Linkedin learning, Pluralsight, etc.
The capability of this software completely depends upon your creativity.
3. Autodesk Fusion 360 (3D)
Autodesk Fusion 360 is also a 3D modeling and designing software mostly used in the product design industry. This software is also designed and managed by Autodesk. It is a cloud-based online CAD programs. So, you can have access or manage your CAD data anywhere around the globe.
This software is also having the tool spaces for Generative design, Cloud & local rendering, and PCB designing. These integrated workspaces make it a complete solution for product designing.
engineering professionals, hobbyists, and enthusiasts are widely accepting this engineering software. Because its easy to learn user interface.
Its learning resource community is also increasing day by day on platforms like youtube & Facebook. 1-year license is available for students & educators for free of cost.
Most of the startups and hobbyists are including this software in their workflow to leverage its strong capabilities like CAD, CAM, or 3D printing spaces.
I will recommend this software because of its lesser hardware requirements compared to other 3D CAD software.
A large number of Institutions, Universities, and schools are adding this software learning program in their curriculum.
You can interact anytime on the fusion 360 communities for all your CAD-CAM questions and answers.
4. Autodesk Inventor (3D)
Autodesk inventor is also a 3D modeling software designed and managed by Autodesk.
Industry working in heavy machinery or larger assemblies is the primary consumer of this software. So, to run this software you need strong hardware recommended by Autodesk.
lots of schools and universities are using this software in their curriculum.
5. Catia (3D)
Catia is also a 3D modeling software mostly used by the automobile industry. It's an industry-specific software and strong tool for surfacing. It is designed and developed by Dassault Systèmes.
Catia is also very costly software compared to others, so it is used by very particular and targeted industries.
This software is also part of the curriculum in colleges that specialize in automobile courses.
6. Solidedge (3D)
Solidedge is a parametric 3D modeling tool by well know industry leader Siemens.
It is also having a strong feature for 3D modeling, simulation, and CAM with easy to learn UI. But this software is very limited in the industry.
7. Unigraphics NX (UG NX 3D)
This is also software like CATIA with very strong tool spaces and industry-specific. But this is developed and managed by siemens.
These days the industry leaders in automotive and heavy industry are widely accepting this software.
The hardware required to run this software is very high, so it is not in the reach for the student.
There are online and offline platforms where you can get training of this software and get certified.
Architectural Softwares
1. Autocad architecture (2D & 3D)
As we know Autocad is a very famous and old CAD software. Widely used in the architecture industry because of its easy to learn capability and high demand.
This software is also managed by Autodesk.
It is a first to learn software So, finding AutoCAD skilled expert is very easy. Since its very old software and its default file format, DWG makes it famous and demanding between customers.
The online library for Autocad is very big and easily accessible. You can create a quick and detailed architectural design in a fraction of time using Autocad architecture.
2. Revit (2D & 3D)
Revit is also managed by Autodesk and evolved as a very strong tool over time. It is Primarily used for architectural projects only.
Its a software with BIM features. Since it is made by the same company that has made AutoCAD so, it's easy to get started in this software.
You will able to create a complex architectural design using thousands of prebuilt library blocks. You will also able to produce detailed drawing views, lists, and schedules in a fraction of time.
Produce high-quality marketing materials like rendered images just by integrating rendering engines like V-Ray.
3. 3DS max (3D)
A 3DS Max is also a 3D software owned by Autodesk. It's a very strong tool to model architectural models for visualization using rendering engines like V-ray & Arnold.
This software is very much famous among architectural designers to produce high quality rendered images. The online learning resource community of this software is also very huge over different platforms like Youtube, Facebook, etc.
This software is also free for students. You can download the latest version of this software from the Autodesk website with a 1-year student license. In the animation industry, 3DS Max is also one of the best available online CAD programs. And you will able to finish your assignments of CAD using this student version license.
4. ArchiCAD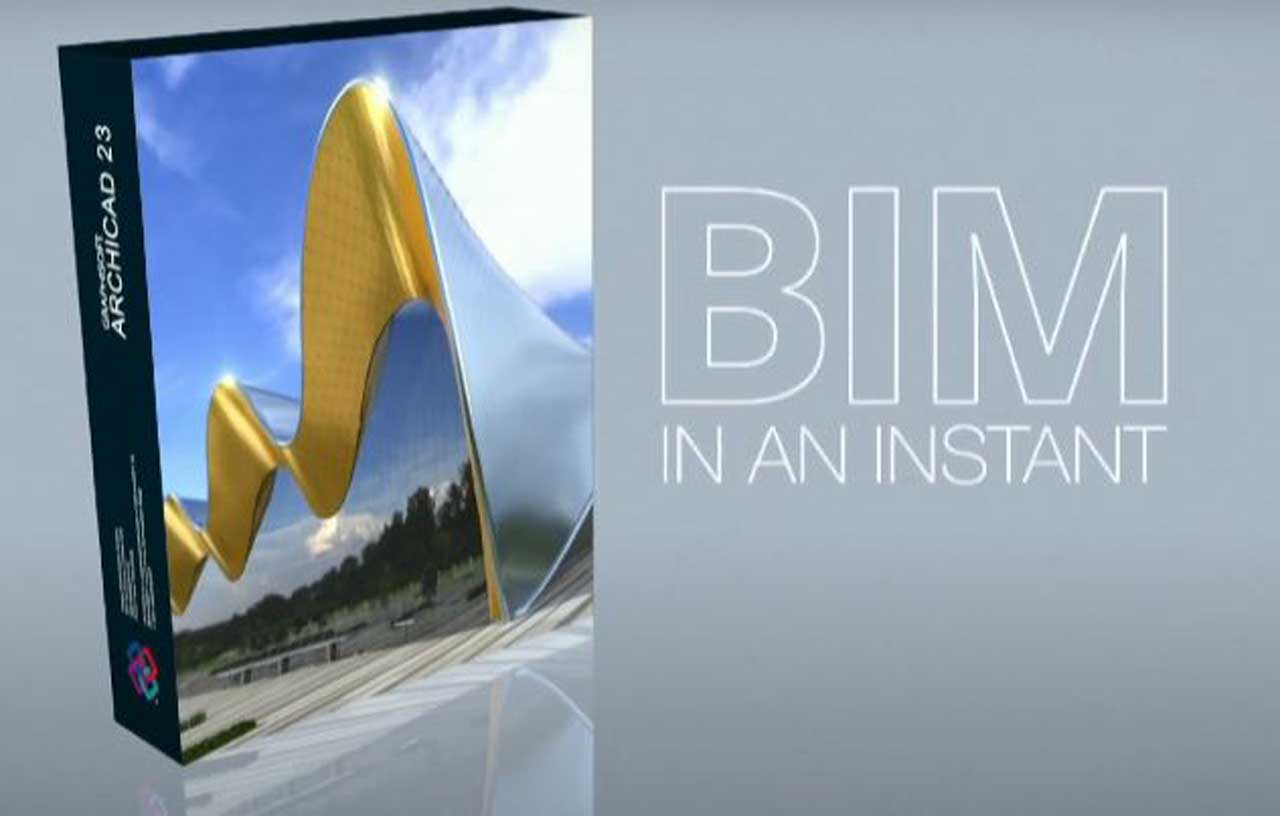 It's a software owned by Graphisoft. It is also a 3D architectural BIM cad software with lots of features integrated to make the architecture workflow easy and smooth.
As the name explains this software is completely used by the architectural Industry.
Users of this software are very limited, so the online resource available to learn and get started is not so easy. Still, lots of architectural firms have started using this software in their workflows, so we can hope that enough community is building soon.
5. SketchUp (3D)
This software is developed by a company called Trimble, It is the easiest to learn in the architectural category.
SketchUp make version is available for free to use for all your task. It is also mostly used by the architecture industry.
This software is possible to run on normal hardware computers. SketchUp is also one of the best and easy to use available online CAD programs. Lots of online learning resource is available with infinite free library.
A community for this software is very big, so it is very easy to find CAD experts for this software.
Civil / Structural Softwares
1. Tekla Structure (3D)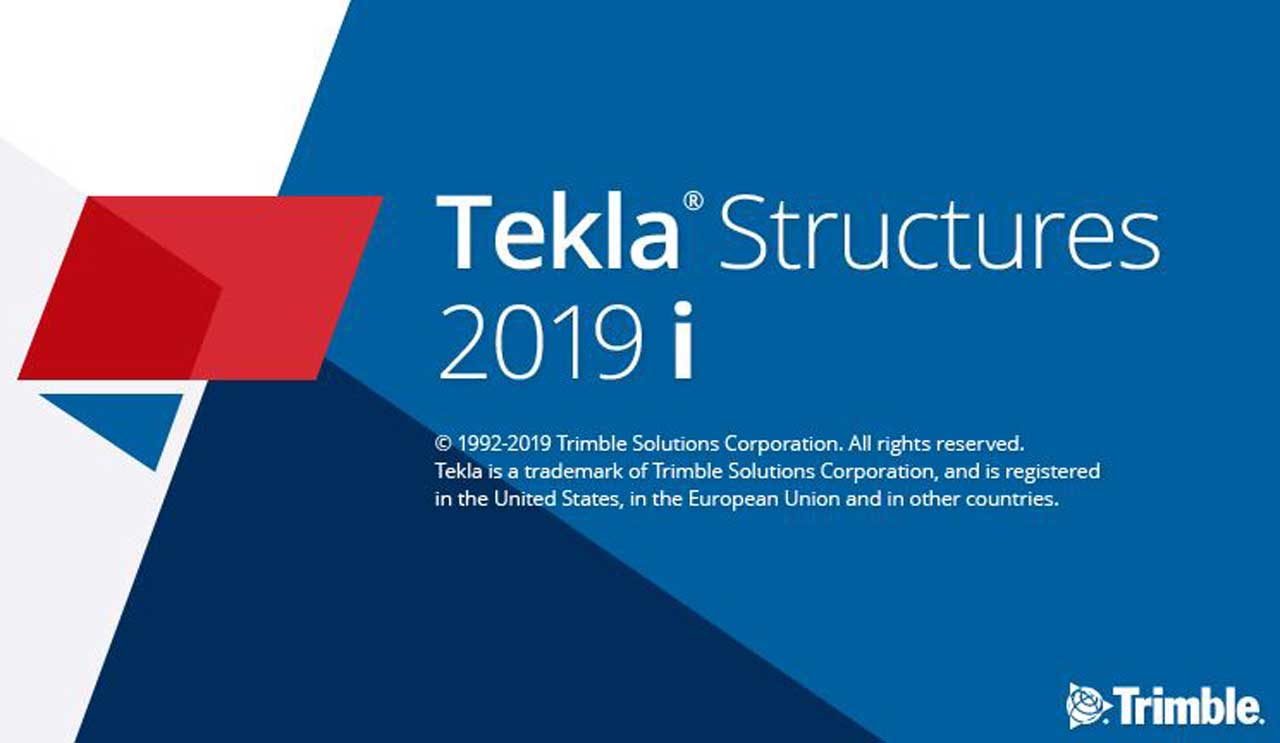 This software is also owned by Trimble, whose famous software is Sketchup.
This is primarily a Building information modeling that enables CAD software used for Structural modeling and designing work.
The student license of this software is also free to use for your learning and completing your homework. There you will find all inbuilt structural standard profiles like ISMC, ISA, etc.
In the structural industry, Tekla is also one of the best available online CAD programs.
Animation Softwares
1. Maya (3D)
This software is a very well know software in the media and animation industry. It's a very strong tool with great features and complete control over your designs.
This software is also owned by Autodesk. Lots of big media and entertainment companies are using this software in their workflow effectively.
The 3 Years student license of this software is also free for students. An online learning resource for this software is also available for free and easily accessible.
2. Blender (3D)
Blender 3D is free software, its open-source that can be used for commercial use free of cost. It's one of the best free available online CAD programs.
It is also very famous between students and beginners who are getting started in the Media and entertainment industry. It is best to get started in 3D modeling because the online learning resource community is very big.
Also, experts are easily available to help you with your project or assignments. You can prepare your 3D printable models using Blender with great control over your design.
Apart from all the above softwares that I had discussed above, there are still lots of software that are being used in different industries. The more you will explore the more you will learn about this software.
Finding the Right Expert for your CAD assignment
When it comes to finding the right expert for your CAD assignments, I will suggest you explore different freelance platforms like.
You can visit these platforms and discuss your assignment with the different freelancers or CAD experts and finalize the scope and requirements of your homework/assignment. Also decide the price and time required to complete your assignment.
You can also get a price and time estimate just by submitting your quote.
There are some platforms where posting educational assignments are not allowed. Because as we all know assignments are meant to test your ability not to be completed by someone else. So I will strongly suggest you to try learning and completing yourself first, if not possible because of any reason explore the above platforms.
Checking your CAD assignment for Plagiarism
Once you had received the completed assignment from your expert, the most important task is to check these for Plagiarism. This means whether it has been copied from somewhere else or its an original work by your expert.
Because the copied or plagiarized assignment may lead to you for the lower score in your examination or semester.
There are lots of online websites where you will able to check your assignments for plagiarism free of cost. These websites are :
Paying CAD assignment expert.
Once you had checked your assignment and satisfied by the quality provided by your expert, then the next step is to pay your expert for their effort.
You can pay to them on the platform on the website like Fiverr, Freelancer, or teacherON using the milestone payment method. Whereas the other famous most secure online payment platform is like :
You can ask you, expert, to provide the payment detail on which he is convenient, trustable, and secure and finish paying for the effort he has made to earn a good score in your semester.
Giving feedback and recommendation.
The last and the final step in the process is providing recommendations or feedback to your CAD expert. Because this matters a lot to them to grab more help seeker and also to decide them for his quality of work, deliverable, and behavior.
---
Please don't forget to like or share my post on the Best available online CAD programs.And If you have any query drop in the comment.
Thank You for Reading my Post 🙂